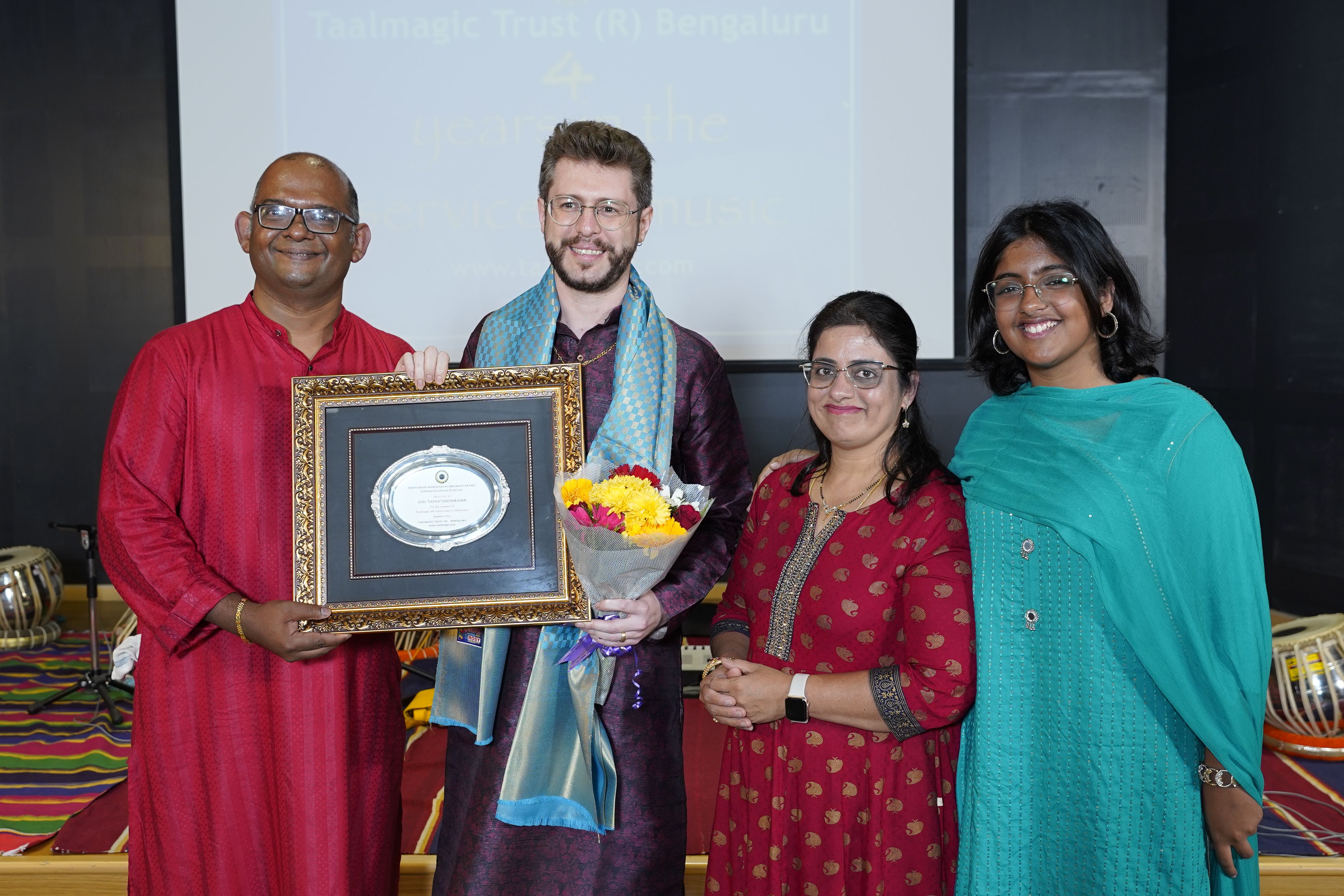 From L to R: Anand HS, me, Anshu Anand and Shahana
Something exciting and totally surprising happened at the recent concert at the TaalMagic Annual Concert in Bangalore (you can still watch the live-stream here):
I was incredibly honored to receive the first annual 'Meenakshi Hariharasubramani Award for Excellence in Music' - this award was created this year in honor of Anand HS' parents (TaalMagic founder and my co-performer in the concert). 
This has been an amazing year of acknowledgment for my years of dedication to Hindustani music and this one has totally surprised and moved me. In a field where the vast majority of our efforts are not visible to the public, this type of recognition gives the energy and encouragement to continue striving. I will give my best efforts to continue my growth so as to bring forth the music that can help and inspire all. 
The event itself was a wonderful showcase of TaalMagic Trust's work teaching and promoting Indian classical music. Vidhi and I had a great time staying with Anand Anshu, Shahana and Aniket and family, we enjoyed a lot; eating delicious home cooked food, playing badminton, singing karaoke and even talking about football (I tried 😅) . 
In addition to the honor and recognition that this award bestows, when I hang it on the wall back home in Vermont it will also remind us of all the precious memories of a great time shared together.
Give thanks for life!