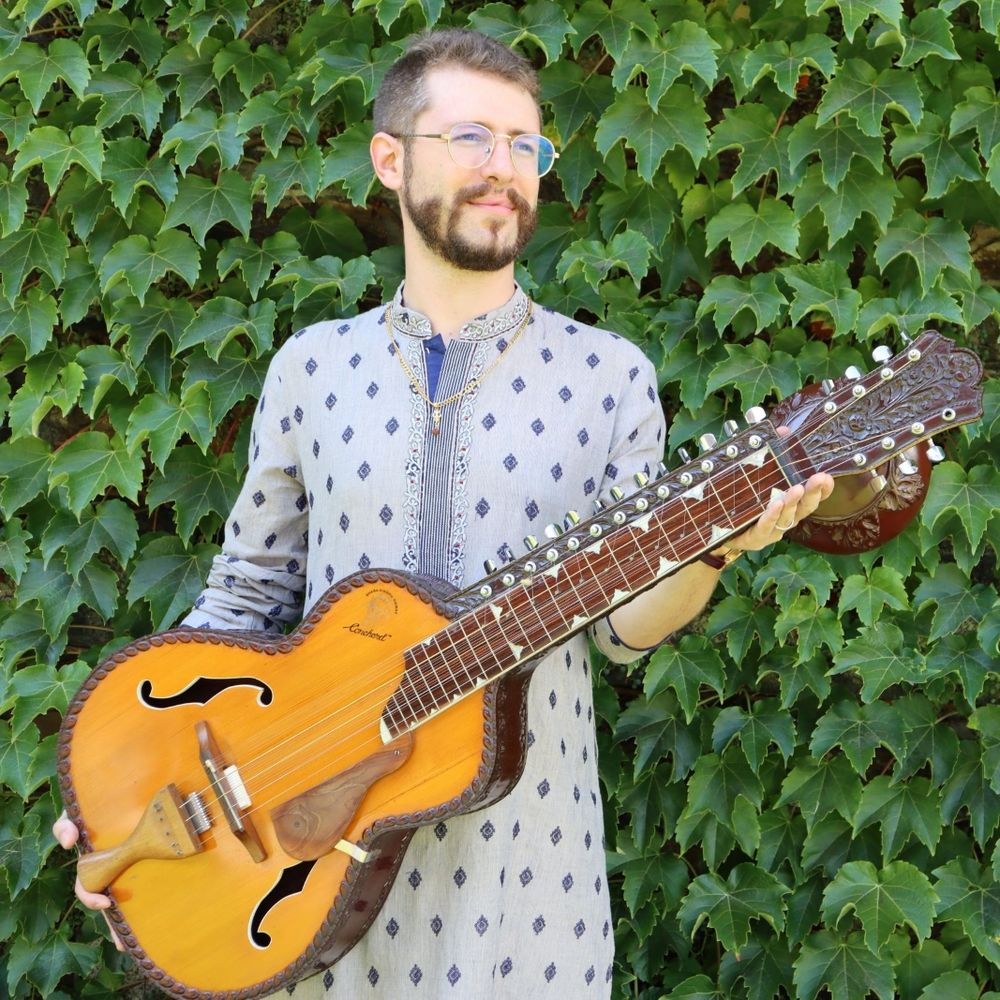 Joel Veena
Indian slide guitarist
Immerse yourself in the tranquility and majesty of north Indian ragas played on the 20-stringed Indian slide guitar.
Since 2007, Joel 'Veena' Eisenkramer has been traveling between his native Vermont, USA and India to study and perform Hindustani classical music on the 20-stringed Indian slide guitar. These days he is receiving advanced training from renowned sarod maestro of Kolkata, Pt. Alok Lahiri and has enjoyed the appreciation of the Indian classical music community. As a result, he has had the privilege of performing at venues like the 2019 Kumbh Mela in Prayagraj, Azad Bhawan ICCR Delhi, and the Ekal Ka Rann Festival in Gujarat. Joel has released 6 albums to date, along with a handful of singles and his music has been featured on Radio New Zealand and NPR with 2,000+ monthly listeners on Spotify. He is an avid promoter of Indian classical music abroad and a strong believer in the future of this music.
Joel's performances have been noted for their welcoming and explanatory quality; pieces are presented with their cultural and historical context so as to open the door for new audiences unfamiliar with Indian classical music. He has presented lecture-demonstrations at a number of schools and universities around the globe (including the California College of the Arts and Delhi Public School Sonepat).
Press Photos