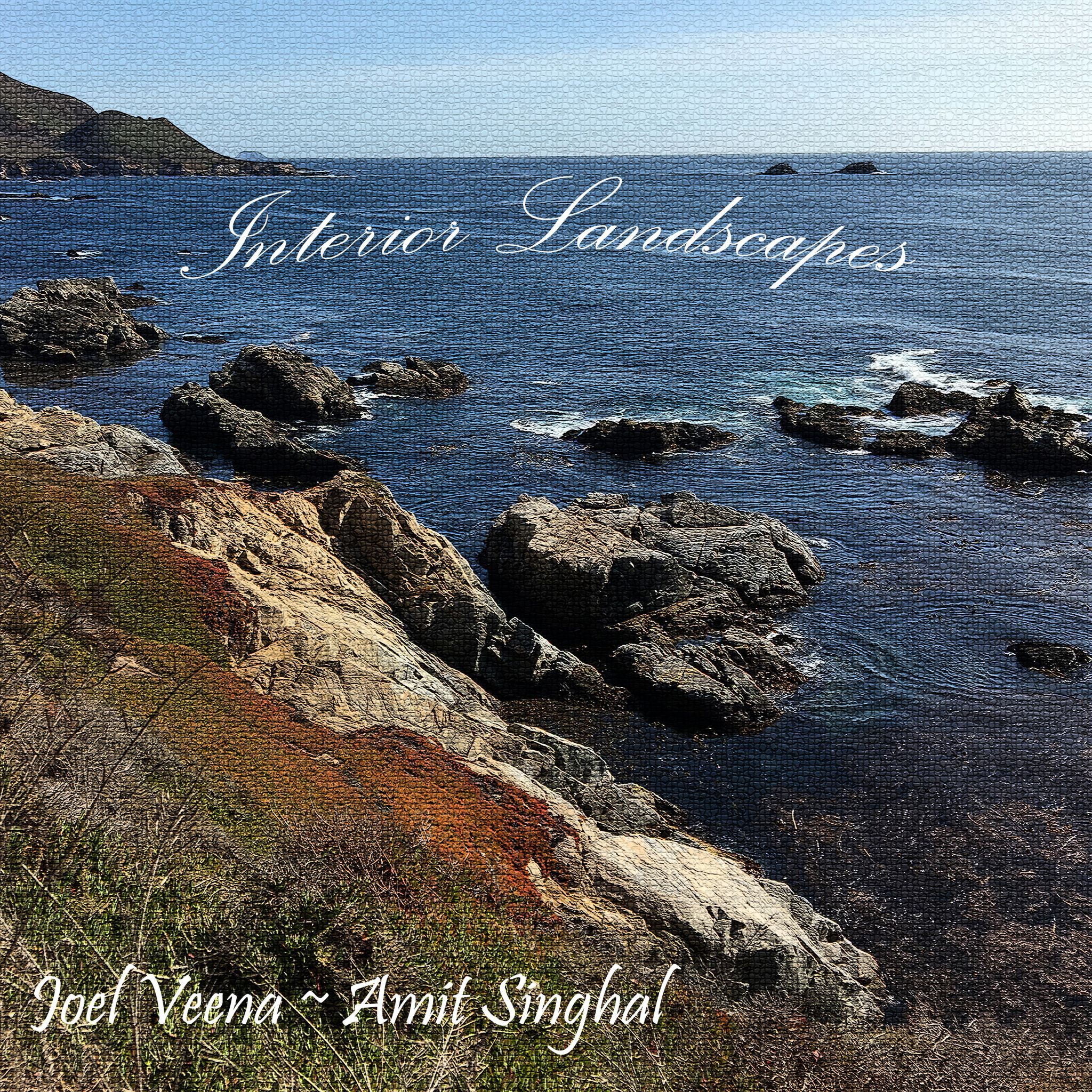 I'm happy to be able to share with you a very special recording from earlier this year. The album 'Interior Landscapes' features two tracks of alaap, a collaboration with Amit Singhal, recorded and produced by myself. The tracks are available on all digital streaming platforms as well as right here on my own website.
Liner notes:
By April of 2022, it had been nearly two years since Amit bhai and I had played together in person. Post-pandemic, my visa was restricted and I had only 28 days to visit family in Mumbai, receive taleem from Guruji in Howrah and meet friends in Delhi. We rented a restored 1920s flat for 3 days in central Delhi and set up microphones around the large living room. We sat on the carpet day and night catching up, discussing the state of the world and our plans to live in it, drinking tea and recording alaap in various ragas. Our simple set up yielded a beautiful sound, representative of the calm and thoughtful exploration that was occurring. We played in a gentle way, cautious to try and let the landscapes of our minds and spirits come out from the interior and ring out in the empty hall. These tracks are the music of a previously suppressed and dormant creativity, returning to find the world drastically changed but still thirsting for true music. 
This is Interior Landscapes.